... from the creators of GlobiFlow for Podio ...

Enhanced Podio Workflow Automation
Want to get more out of your Podio Workflow Automation flows?
Powerful Scripts
Leverage our collection of powerful scripts that you can simply call from any Citrix Podio automation using a Remote Post/Get action. And with the Chrome extension, this is even easier as all the authentication tokens and data fields are taken care of for you.

If there's anything you wished PWA (GlobiFlow) could do but can't, we probably have a script for that. And new scripts are continually being added, improving what you can do in Podio every day.
Leverage our array of integrations, including:
Podio
Google
MySQL
FTP
and ANY oAuth2 capable web service
View the entire library of scripts here.
Write in Code
ProcScript is a simplified version of PHP accessible through ProcFu features. With ProcScript, you can even write complex code right inside the GlobiFlow Workflow editor.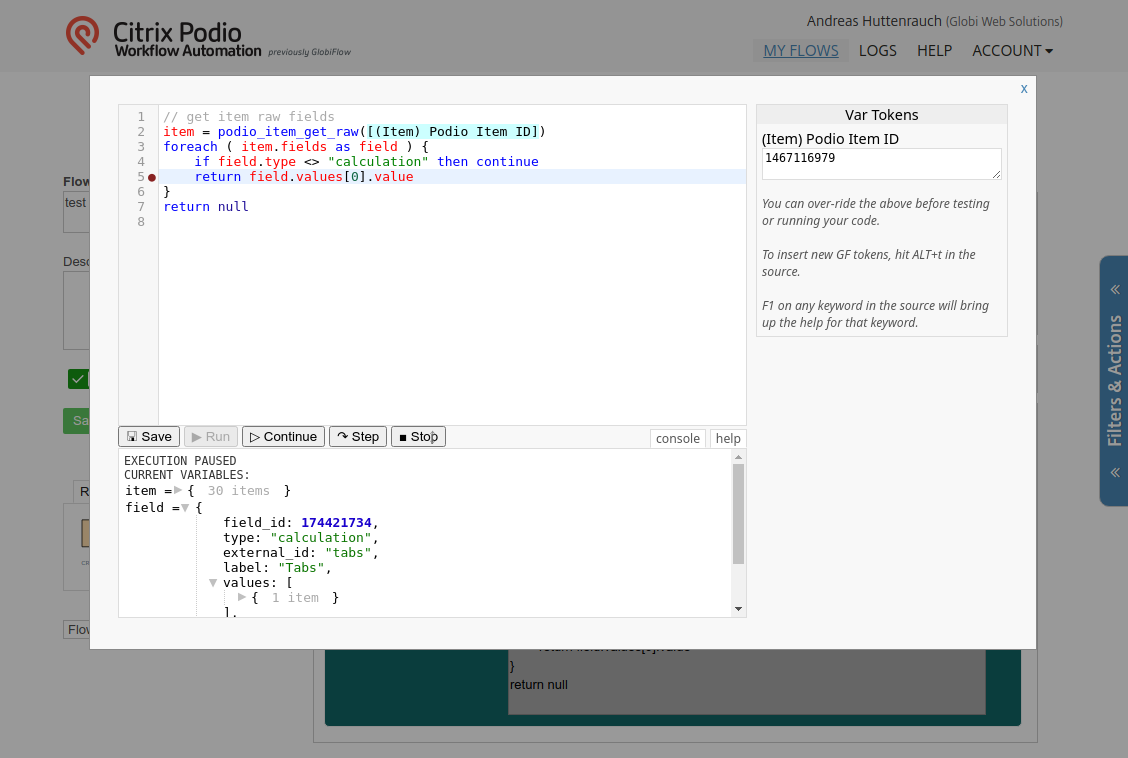 It easily allows you to circumvent the limitations of variables in GlobiFlow and opens up all ProcFu hosted scripts to each running function.
Features at a glance:
Code editor right n PWA
Debugger with step through code
All ProcFu scripts available as native commands
View the entire library of scripts here.
Try it Free
Sign up for a risk-free 30 day free trial and experience ProcFu for yourself today. Sign Up Here
Foo Bar Baz
Sit velit repellat incidunt. Ut voluptatem voluptatibus autem assumenda sed. Incidunt magnam ratione illum. Ut tempore minima mollitia excepturi voluptatem modi maxime.