ProcScript Programming Language
Code Fast without the Drudgery
Writing code can be fun, but the little repetitive tasks can be a pain.
Familiar Language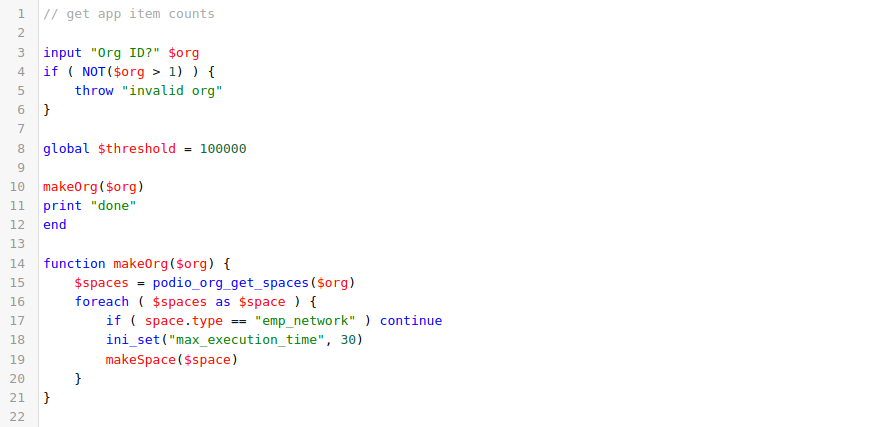 ProcScript is very similar to PHP with generous help from JavaScript concepts.
Most PHP functions baked-in
Convenient Object declarations
Easy JSON parsing
All API Functions included
Powerful Editor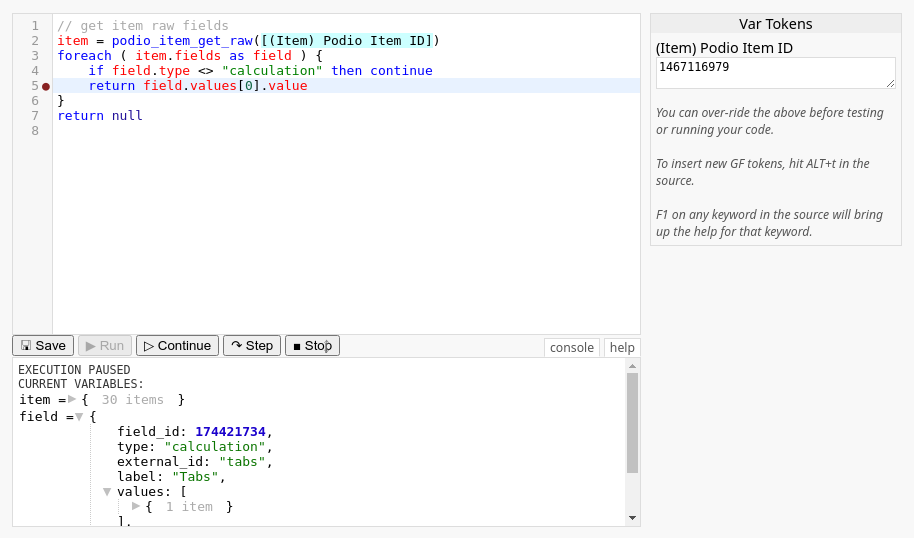 The ProcScript editor is easy-to-use, yet comes with many of the power features from other IDE's
Set breakpoints
Step-thought code
Debug variables
Built-in language help
Connected and Authenticated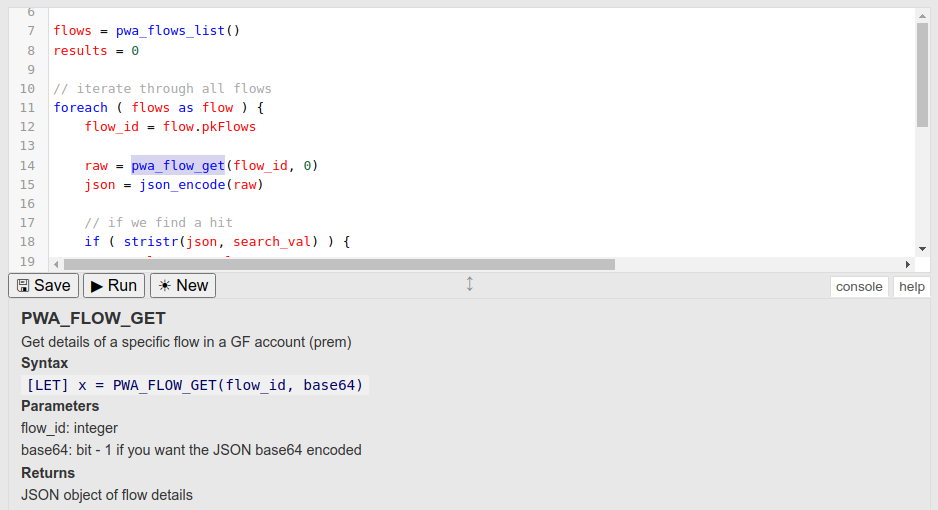 All Function API's are built-in letting you interact with your connected accounts and services.
Function API's are native commands
Always authenticated
oAuth2 scaffolding included
Multiple Use-cases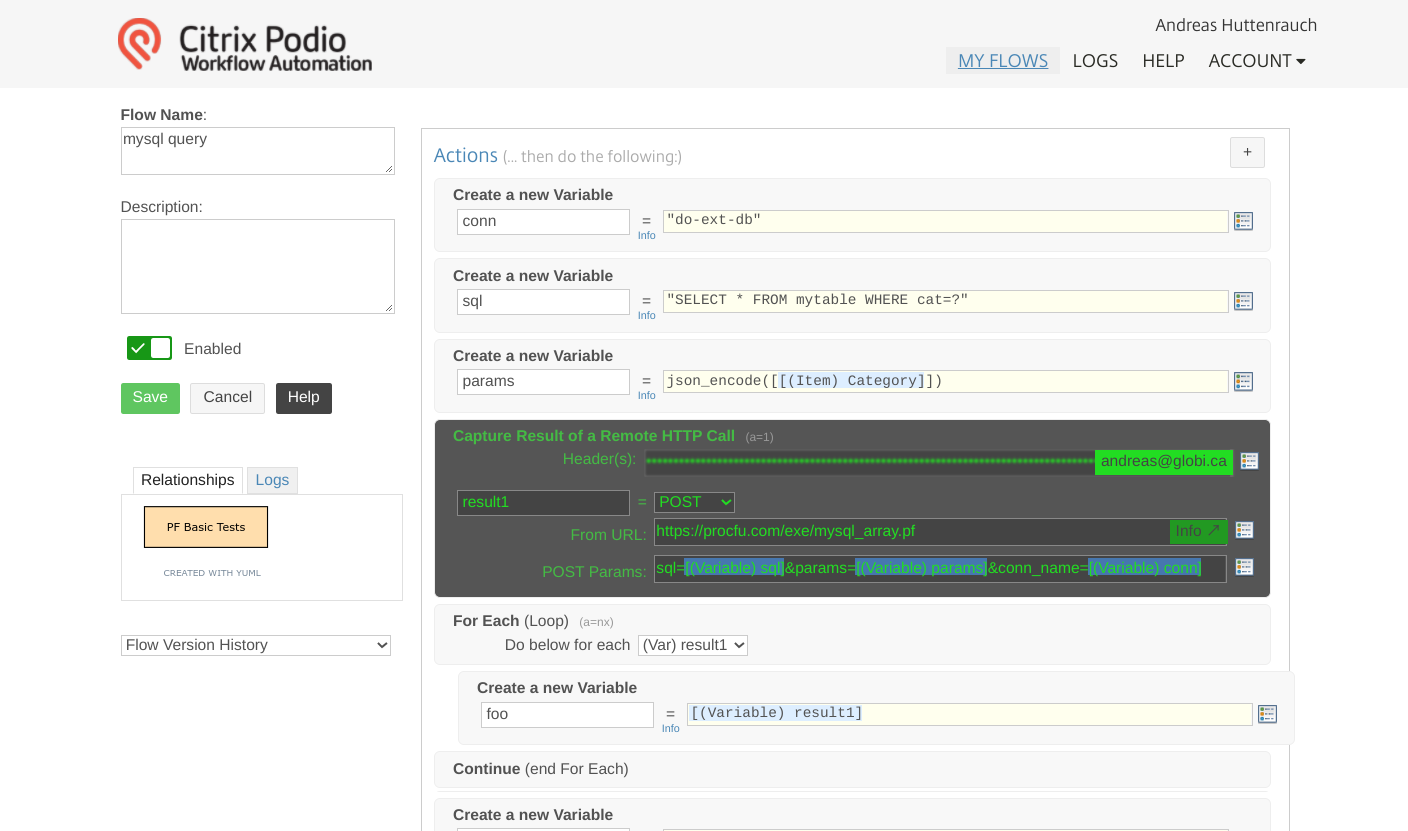 ProcScript can be used for many purposes:
Extend Podio Workflows
Create Batch jobs to interact with your Podio data
Add advanced logic to AppFrame Apps
Experience new Power in Podio for Free
Sign up for a risk-free 30 day free trial and experience ProcFu for yourself today.
No Credit Card
No Risk
No Commitment
Sign Up Here
Foo Bar Baz
Sit velit repellat incidunt. Ut voluptatem voluptatibus autem assumenda sed. Incidunt magnam ratione illum. Ut tempore minima mollitia excepturi voluptatem modi maxime.